Features

Lite

Pro

Multilingual interface

Full Windows 7/10/11 and later icon support

Loading icons/cursors (ico, cur, ani)

Loading images in many formats (png, gif, bmp, jpg)

Saving images in many formats (png, gif, bmp, jpg)

Editing icons in executables

Working with icons library (icl)

All color formats supported (mono, 16, 256, true-color, true-color with alpha)

Scan drives for icons, cursors and graphics

Many drawing tools (pen, line, ellipse, polygon, text, colors replace and etc.)

Many drawing modifiers (anti-aliasing, multi-color gradient, transparency and etc.)

Standard effects (Contrast, Brightness, Blur, Rotate, Flip and etc.)

Import from large image (png, gif, jpg, bmp) with filters

Import from bitmaps resources from executables (exe, dll and etc.)

Additionals effects (Shadow, Hue, Saturation, 3D Shadow, Colorize, Sharpen and etc.)

Additionals artistics effects (Aqua, Smart blur, Posterize)

All sizes up to 32x32 supported

All sizes up to 256x256 supported

Plug-in that allow to export image with transparency directly from Adobe Photoshop into AWicons

Editing pictures containing image list, which use for creating various controls (toolbars, trees, tabs etc.)

Simple, pretty and customizable interface
Screenshots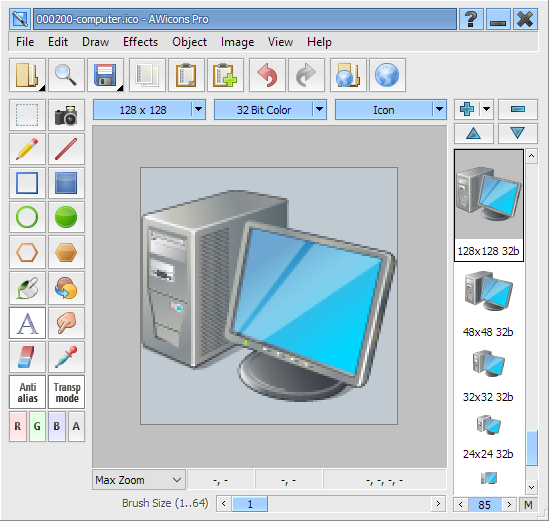 Main window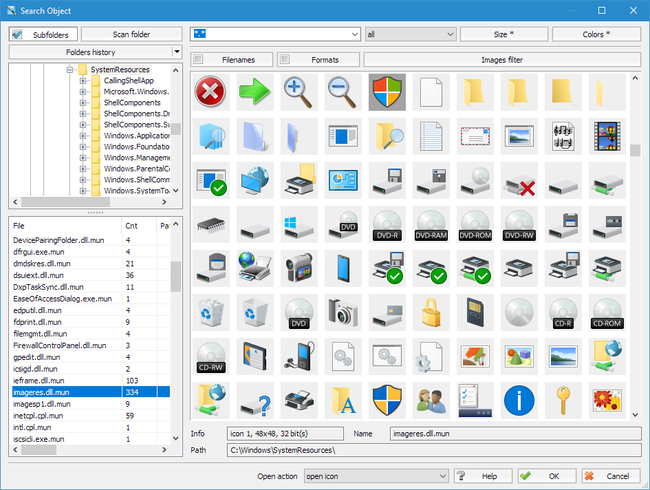 Search icon window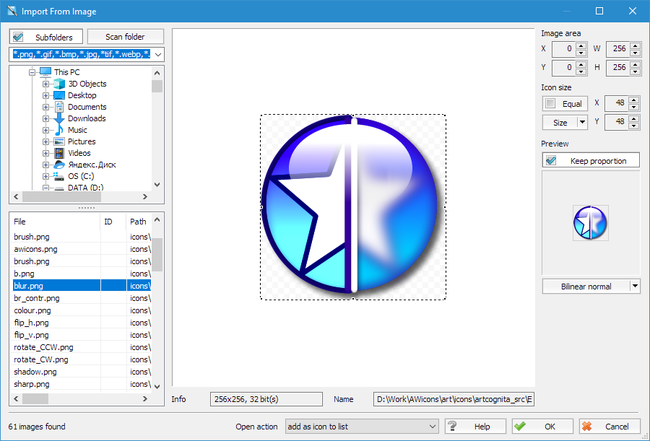 Import from image window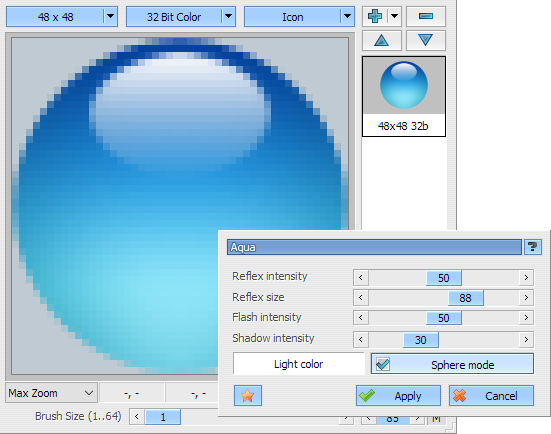 Aqua effect

Gradient propeties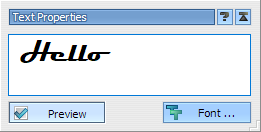 Text propeties
User Opinions
DPH:
I was having problems assigning icons to applications created in Visual Basic, but this app solved that ... Good enough, and easy to use ...
Microsoft Visual Basic MVP:
As a custom control developer, having quality icons is essential for the all-important "first impression" when people see one of my new controls. I love both the available features and the attractive interface. I started with the freeware Lite version, but I assure you I will be upgrading to the Professional model! Fantastic job!!!
KSoft:
Excellent way for creation various graphic works, acquaintance with the program. It is possible to buy the professional version later. Also, it is necessary to note excellent technical support. Enjoy! :)
Redd Wolf:
I test and purchase many different software programs for my web design company and this litle program is GREAT! Many times I have been ready to purchase a product only to find the customer service, support or simply answering an email is non existant among many product sellers (a few on these downloads). I have used this product over a year now the folks at AWicons have promptly sent me upgrades on each new version (no charge) answered every email that I have sent and have a great product for a great price! ... Now they just need to hire me as there Sales Rep., LOL.
Jennifer:
This did exactly what I needed and was very easy to figure out - I needed to make a favicon.ico for my website from a jpg. Couldn't figure out how to resize the jpg in this program, but it was easy enough to do in Photoshop, then save as an ico in this program, and the file works perfectly. Nice looking gui too.
Will Tobin:
This is definately the best program of it's kind. great graphics too.
Awards